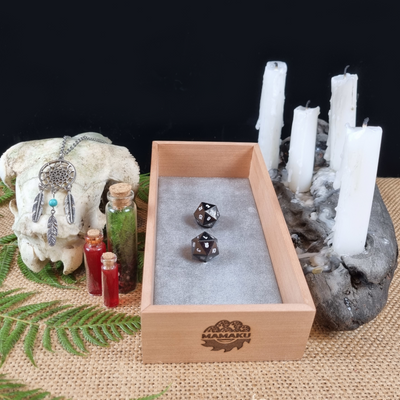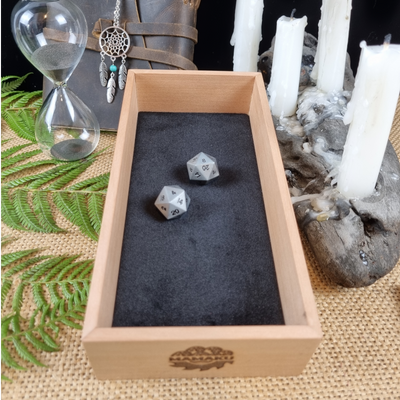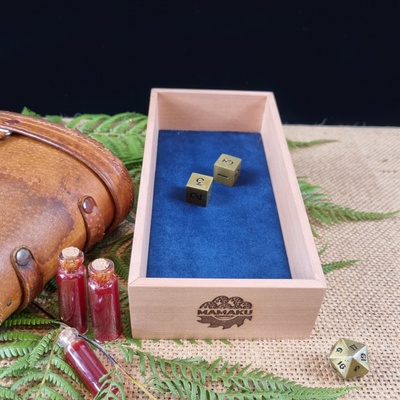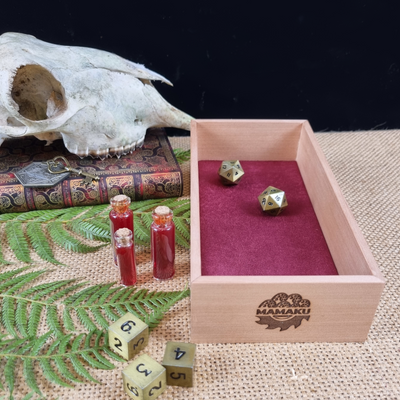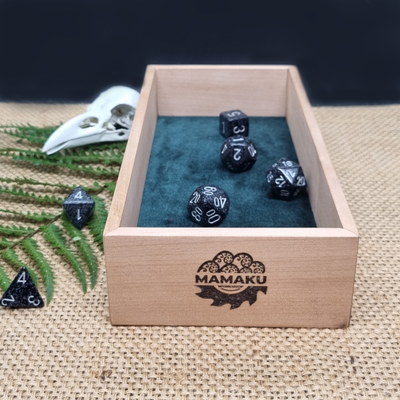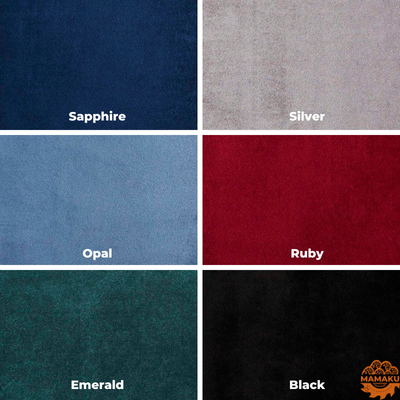 Elven Dice Tray | Acolyte Series | Silver Beech
Dice Tray
$90.00
Our Elven Dice Trays are sleek and graceful. They are compact enough to fit on the most crowded gaming table, while still having plenty of room to throw a handful of dice. The Acolyte Series trays come with plush velvet lining in a range of gemstone tones that really make our beautiful native timbers shine. A cork liner ensures a smooth rolling experience every time.
---
Lining
Velvet
Dimensions
200mm x 100mm x 45mm
Looking for a combo you can't see here?
Make a Special Request
NOTE

Dice and other accessories pictured are not included.
All products are 100% hand-made, so may differ slightly from that pictured due to material variation.
We do our best to accurately capture the colours of our products, however due to the many variations in monitors and browsers, the colour of products may appear different on different monitors.
We list all available colours, however depending on demand we don't always hold stock of every combination so there may be a short delay while we build your specific item. We will let you know after order whether this is the case.
SKU: 100110-01-8-1-1