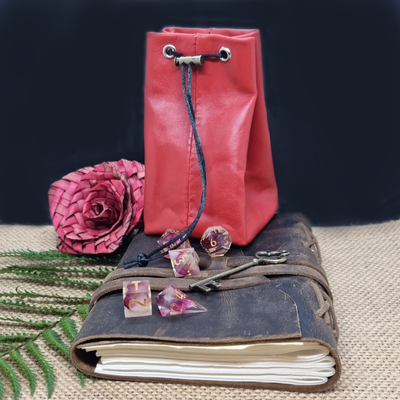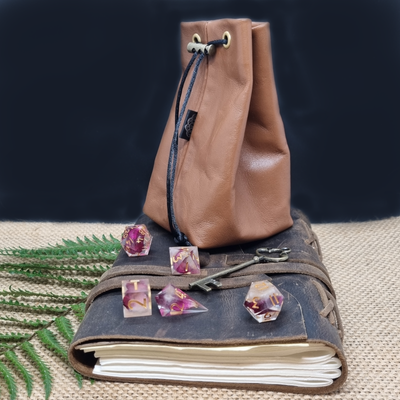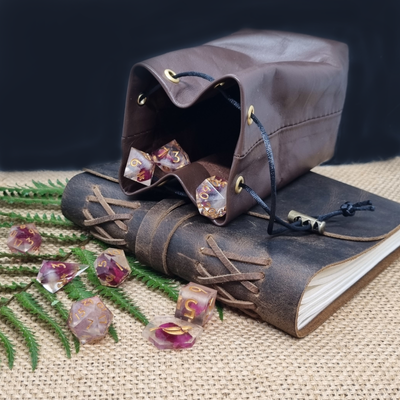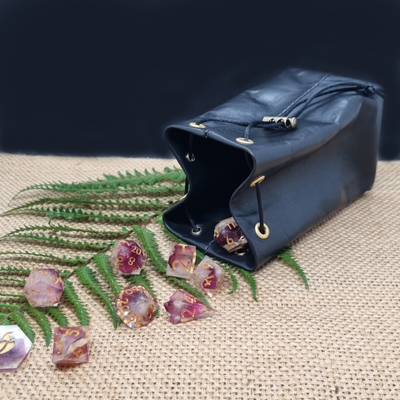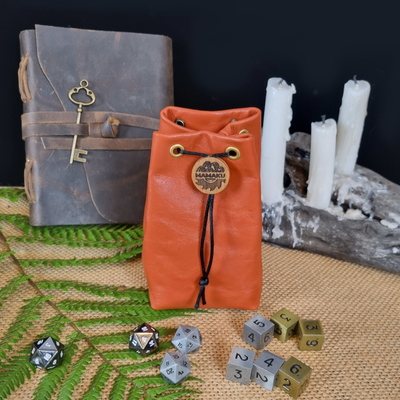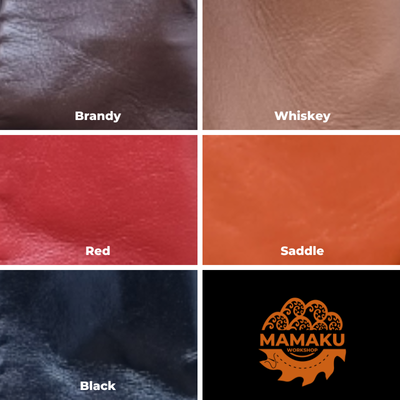 Chaotically Neutral Dice Bag | Heroic Series
Dice Bag
$75.00
The Chaotically Neutral Dice Bag is perfect for keeping all your shiny math rocks jumbled together in blissful chaos. Embrace the simplicity of a streamlined bag that holds your precious dice hoard, ready for whatever your adventure throws at you. The heroic series bags are made from sustainably-sourced veg-tanned kangaroo leather. More information about the leather we use is available here.
---
Lining
Unlined
Capacity
Comfortably holds 12 sets of dice
Looking for a combo you can't see here?
Make a Special Request
NOTES

* Dice and other accessories pictured are not included.
* All these bags now come with a antique bronze barrel toggle, rather than the wooden toggle shown in the saddle tan variation photo.
* All products are 100% hand-made, so may differ slightly from that pictured due to material variation.
* We do our best to accurately capture the colours of our products, however due to the many variations in monitors and browsers, the colour of products may appear different on different monitors.
* We list all available colours, however depending on demand we don't always hold stock of every combination so there may be a short delay while we make your specific item. We will let you know after order whether this is the case.
SKU: 100420-01-2-1