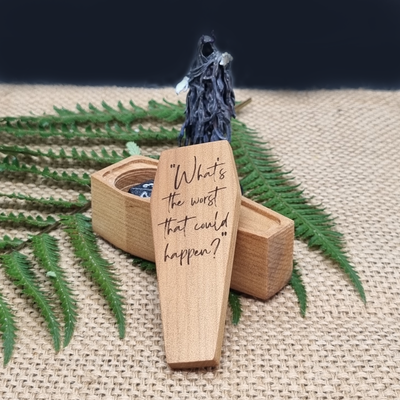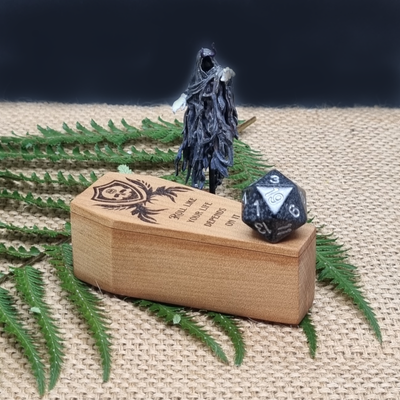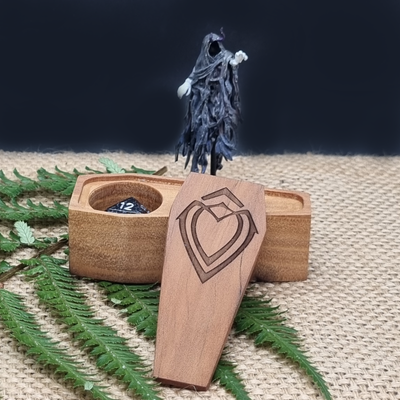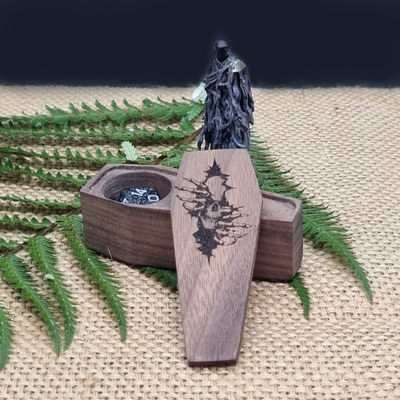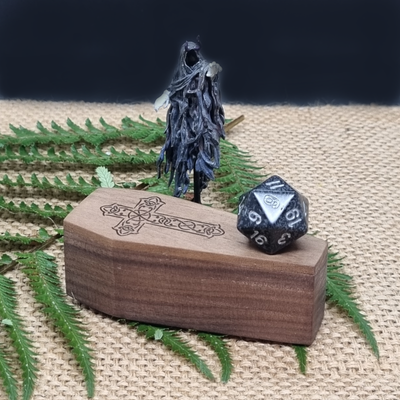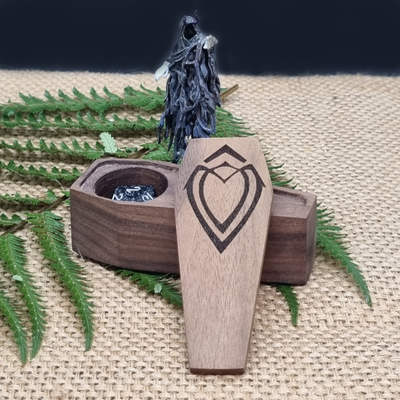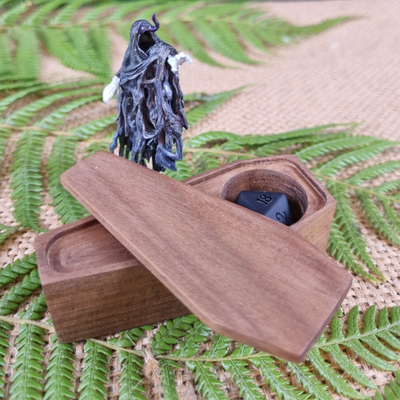 Death Save Dice Coffin
Dice Coffin
$55.00
Add an extra personal touch by having the lid of your Death Save Dice Coffin laser engraved! These Dice Coffins take a single D20 reserved just for death saves, creating a real sense of dread when handed over to a player for their death saving throws.
When you order, choose either one of the pre-made designs or select the 'Custom' option to customise your lid with your own text and/or simple graphic. Once your order has been processed, if you chose the custom option we'll get in touch to confirm your design requirements.
Capacity
One D20 up to 20mm in size (not included)
NOTE
* Dice and other accessories pictured are not included.
* All products are 100% hand-made, so may differ slightly from that pictured due to material variation.
* We do our best to accurately capture the colours of our products, however due to the many variations in monitors and browsers, the colour of products may appear different on different monitors.
SKU: 100531-01-2-21